Today I'm linking up with Ashley at her blog for a fun post! This one has got me thinking about what's important today, which is always a good thing.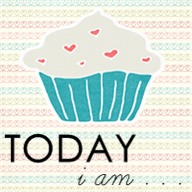 Ready to actually do some fun things this summer with the time I have now that I am not doing a summer course

Wishing

I could realistically go to games night tonight AND get everything I need to do done..but I guess we'll see how it goes

Excited (still) about my first Etsy sale and wanting to get home to finish/photograph a bunch of things to add to the shop, as well as get some stuff packed up to ship out! (Sale + giveaways!)
Proud

that I am doing what my dreams are telling me I should do (at least in terms of a few things going on in my life) even though they are difficult and require sacrifices on my part

Realizing

that I always take on too much, and that I need to be more focused and streamlined in my thought processes to get things done

Finally

adjusting

to being back at work after another 3 day weekend. Sorta.
Noticing

that I am in need of a yoga session. T-e-n-s-i-o-n is brewing!

Wasting

time

at work when I'd rather be doing other things!



Hungry

for all the types of pie that are at home in the fridge that I resisted packing all of into my lunch (sweet potato, chocolate tart, and pecan!)

Looking forward

to tonight and seeing my cute puppy and hanging out with the boy (it's the simple things, really)

Thankful that a lot of my plans are coming together, and that I don't have to wait much longer to get started on a lot of exciting and fun things!
What are you today (or tomorrow, or the next day, or the next day…)? Link-up!

(click on the image above to join in the fun!)