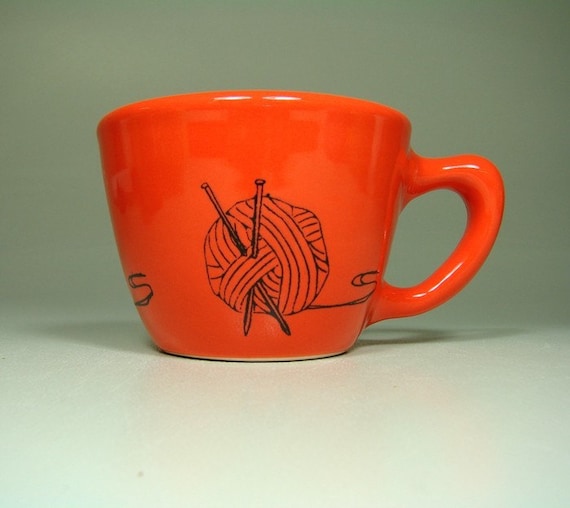 I had a fun last few days--playing catch and frisbee in the park and then a word game (
Perquackey is so great
) with friends, and mini-putting with work this afternoon for the company anniversary. I'm looking forward to a nice weekend of catching up on school work, crafty projects (I have a fun order of picnic blankets for a wedding party I'm working on) and some more lovely park walks if the weather stays so nice, as well as hopefully some hardcore organizing and getting rid of things (help, I'm going into the craft supplies and fabric!)
I may need a
mug with a ball of yarn
on it like this one--so pretty!
I love this tutorial for
turning an old book into an art journal
, but not sure if I could actually cut up a book!
This way of doing collages
is really interesting
I could totally fit a few good ideas in this
awesome notebook
Some people just get it--especially on the topic of
blogging
!
I sort of want a cast iron dutch oven now. And to
make bread in it
These kind of candid posts about some of the
hard stuff.
must be so hard to write
Great thoughts
on overworking yourself and why you shouldn't do it
This is a bit of poor taste, but it had me at the
I whip my 'herr" back and forth shirt.
♥ Craftzilla