Hi there lovely readers! Just popping in quickly, since I'm in the last -minute writings of an essay (as always) to share some of my lovely sponsors from November with you! Enjoy and keep an eye out for Part 2 tomorrow!
Amanda from Elf House Chronicles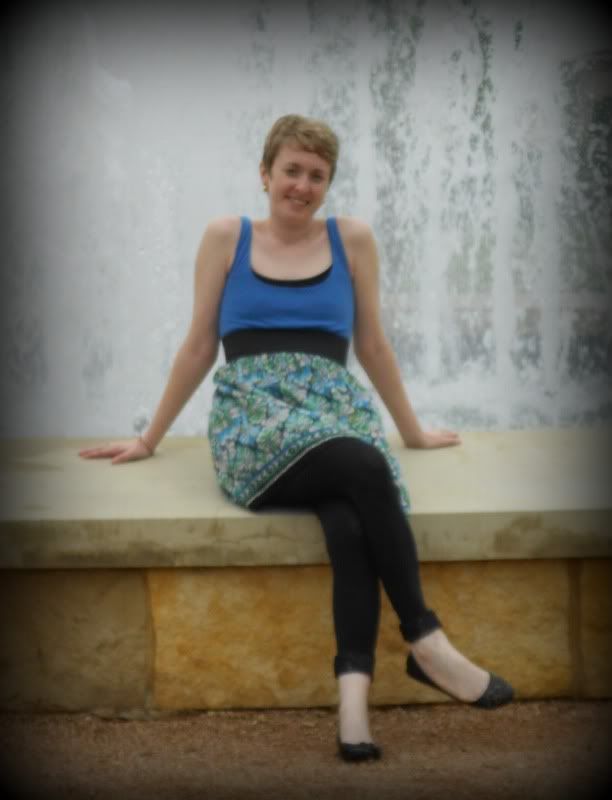 Tell me a bit about you/your blog/your shop/what makes you awesome
My blog is a hodge podge about everything - but mainly my life and the new direction it is headed. I have a newly blended family, including 4 step-kids. Every day is a new adventure and I have lots of fun stories I share. I talk about the good and bad days. I talk about things I love. I talk about my Etsy shop. But mainly I share the chaos of my life + 4 kids + 3 dogs + 1 fella!

My take:
I'm amazed at all the things that this lady gets done--and love her chalkboard things in her shop ! I'm probably a bit jealous, really.
My take
This lady is one after my own heart. We're both reading the Marriage Plot right now, we both managed to make owl costumes for Halloween without even collaborating on it, and her embroideries are amazing, and make me want to try to add yet another craft to my repertoire!
Claire from Polka Dot Pretties
Tell me a bit about you/your blog/your shop/what makes you awesome


Hi i am Claire; i am a SAHM to 4 beautiful girls under 10. We lie in the UK.
When i am not busy, running around with them, I like nothing better to sit at my sewing machine and create :)
I started teaching myself to sew last year, during a difficult pregnancy which left me "housebound", not content with sitting and doing nothing, i watched and practised sewing; I also started blogging and talking about my sewing adventures. A year later i enrolled onto a "IndieBiz" course, which gave me the skills, confidence and information that I needed to start my own business, "Polkadot-Pretties" .
I recently had my first sale though my etsy shop.
My Take
Claire has awesome skills and a great blog. She has an amazing giveaway up right now, that you should check out! I also recently added her on Pinterest, and her boards are all amazing!
Gillian from Building Bumps


Tell me a bit about you/your blog/your shop/what makes you awesome
Hey! I'm Gillian from Building Bumps. I'm a part time photog, an any time (all the time) blogger, and a full time mom to one really hip little dude. We're building a big addition on our house to make room for our growing little fam, hence the name! You'll find bits and pieces of our reno randomly strewn about, along with heaps of baby goodness, great photography, the odd artsy moment, and random pieces of our silly little life out on the Canadian east coast... pop by for a visit!

My take
We have the best name in the world! Just so you know!
Other Gillian takes amazing nature photos, as well as super duper cute ones of her son!


Kelly From Embrace the Apocylypse
Tell me a bit about you/your blog/your shop/what makes you awesome
A geek-loving perfectionist's guide to take little AHA! moments and bring creativity to everyday life.
I'm just a geek-lovin' gal blogging about her adventures. Right now I spend my days fighting the zombie grind & seek the safety of my crafty life at night. I'm about to head on a journey of a lifetime & would love for you to join me. Remember...there is safety in numbers!
My Take
Kelly is an amazing bloggy friend who's always willing to lend an ear. She is chock full of ideas and general awesomeness! Oh, and did I mention she has two adorable doggies? Sold!
Tell me a bit about you/your blog/your shop/what makes you awesome
I am the mom of a beautiful little girl named Violet who is my Rainbow after a storm. I have been a stay at home mom for the past few months but prior to this I was Program Coordinator for an amazing art program called Art Sparks where I got to work directly with those with developmental disabilities. Having had the joy to work with people of all abilities, skill levels and ages I decided to create a Blog about everything artsy to share my love of art. I love making short lessons, activities and just finding amazing art on the internet to share with the world.

My Take
Angie is an awesome gal who is creative in ways I'm totally not--I love her artsy tutorials and style! Also if you go to her house, she always has Pepsi or a cute daschund to pet and a box of magazines to make collages out of, so I'm always a happy camper!

Swaps for December/January!
If you'd like to button swap with me for December/January, please send me an email or visit my sponsorship page!